The Burning Man Global Network's leadership summits are based on the format of the Global Leadership Conference (GLC) historically held in the Bay Area. The primary content of the summits is by invitation only, designed to allow Burning Man Regional Contacts, community leaders and event organizers to have deep discussions on the issues they face collectively. Happily, in recent years, many summits have achieved the organizational capacity necessary to open up some events and content to the host community, as Burners are wont to do.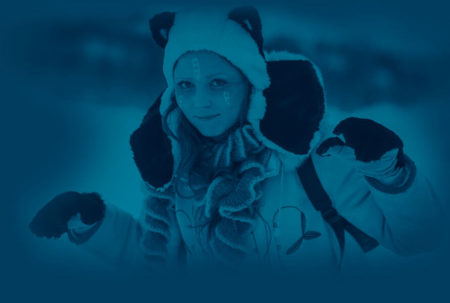 Isadora Wronski
Isadora Wronski has been burning since 2010 and stepped into the Sweden Regional Contact role previously held by Olle Bjerkas in 2014. Isadora was the co-lead organizing the 2017 European Leadership Summit in Stockholm. Isadora brought together volunteers and co-creators for the events and also held space for thought leaders from across Stockholm and the Nordic communities to participate in the Summit. "It's a global community," Isadora says, "so while people gather at those events and concentrate this creative power — magic — there, it also floats back into society. It's a reminder that life is precious. It awakens the inherent creative potential."
Isadora was a member of the Nordic Souk project in Black Rock City in 2014, and she has represented Burning Man at Creative Mornings in Gothenburg and in other public arenas. Beyond her work with Burning Man, she has also been an environmental activist with Greenpeace. Isadora also frames Burning Man as a kind of activism: "Participatory culture," she says, "is where society at large is moving. We don't want to consume anymore. We want to create. We want to be it."
But Stockholm's Burner community blew this concept wide open by enlisting their whole city in events and creative experiences that exemplify the spirit of Burning Man while the international group of European Leadership Summit attendees were in town. Offerings ranged from explorations of humanitarian responses to refugee migration, city planning, facilitating artistic culture, creating year-round communal living spaces based on the 10 Principles, and explorations of leadership in a collaborative culture. The Burning Man Week Stockholm program also included fun-filled theatrical subway rides, art car adventures, and an effigy burn of a phoenix in a local park.
The masterminds of this experience were Gustaf Josefsson, who conceived of the radically democratic, bring-your-own-everything model for Burning Man Week, and Isadora Wronski, one of Sweden's Burning Man Regional Contacts (RCs). They partnered with Burning Man's Meghan Rutigliano (Associate Director, Global Network) on the conception and execution of the ELS, along with a passionate team of volunteers.
Sweden is host to a Regional Event called Urban Burn Stockholm, a translation of the Burning Man participatory event model — usually associated with wide-open natural spaces — into an indoor urban environment. At the 2017 ELS, even veteran, dyed-in-the-faux-fur Burners saw visions of Burning Man they had never seen before.
Long gone are the days when the whole Global Network had to descend on San Francisco to learn how the Burning Man sausage… bacon?… gets made. Now we have summits at continental centers around the world for Regional groups to share their completely new ways of doing Burning Man with each other. To scale and further decentralize this network into the future, knowledge and resource sharing at regional convenings like the ELS is critical.