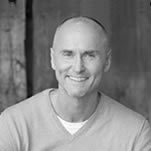 Chip Conley
Board Member, Burning Man Project
In 1987, Chip Conley founded Joie de Vivre Hospitality, California's largest boutique hotel company. At the age of 26 with no industry experience, Chip created The Phoenix, taking a 1950′s seedy motel and turning it into a world-renowned "rock 'n roll hotel" that catered to celebrities from David Bowie to Linda Ronstadt. Building on transformational leadership practices and an innovative design formula that enables customers to experience an "identity refreshment," Chip and his company's time-tested techniques have been featured in TIME, Fast Company, Fortune, People and The Wall Street Journal.
Chip is a big believer in giving back to the community and is recognized as a committed and creative philanthropist. He is the founder of San Francisco's Annual Celebrity Pool Toss, which has raised over $3 million for inner city youth programs now thriving in the neighborhood where he launched his first hotel. He is a member of the Young President's Organization and received his BA and MBA from Stanford University. In 2007, Chip was named the Bay Area's Most Innovative CEO by the SF Business Times, among business leaders across all industries in the Silicon Valley, San Francisco and East Bay business communities.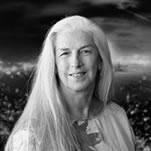 Crimson Rose
Founding Board Member and Secretary, Burning Man Project
As a co-founder of Burning Man, the Black Rock Arts Foundation and Burning Man Project, Crimson Rose's life passion and work have focused on the arts and artistic expression.
She began participating in the Burning Man event in 1991, and developed the organization's Art Department, including the infrastructure, financial and other support services that make possible the large-scale participatory artworks that Burning Man is renowned for.
With Crimson's guidance, Burning Man serves as an inspirational limitless canvas, the works of which now find public placement in cities around the world and serve as catalytic sparks for community collaboration.
David B. Walker
Board Member, Burning Man Project
Born in Santa Monica, California, David Walker joined the Nevada Museum of Art as Executive Director and CEO in 2007. In addition to establishing vision and strategic plan, he launched the museum's Center for Art and Environment, an internationally recognized research initiative. Prior, he served 11 years as the Dean of Public Programs at the Art Center College of Design in Pasadena, California where he successfully created the school of Public Programs and provided the vision and leadership for the colleges' 100,000 square-foot South Campus. During this time, he founded The Design High School, a public charter school that employs design-based learning across the curriculum. David also served as Director and Founding Partner of the Walker and Walker Gallery in Santa Monica from 1989 to 1992 where he represented more than 20 artists, established the curatorial tone and oversaw construction of the new exhibition space. His background also includes serving as an associate with McBain Rose Partners, an investment banking firm specializing in leveraged buyouts, and as an editor and publisher for Element magazine, an internationally-distributed arts quarterly publication. Along with his wife, a drummer, he formed two original rock bands that signed deals with Warner Brothers Music and Chrysalis Music. David received a Bachelor's degree from Humboldt State University, and did his graduate work at the Otis Art Institute of Parsons School of Design.
Dennis M Bartels
Board Member, Burning Man Project
Dennis M. Bartels is a science education and policy expert. From 2006 until January 2016, Dennis was Executive Director of the Exploratorium, a world-renowned public learning laboratory exploring the world through science, art, and human perception located in San Francisco, California. During his tenure, he led a historic capital project and a $345 million capital campaign to relocate the Exploratorium to Piers 15/17 on San Francisco's famed waterfront. He holds a PhD in Education Administration and Policy Analysis from Stanford University and BA degree from the University of North Carolina at Chapel Hill. His work has received more than $28 million in grants from the National Science Foundation (NSF) and other sources.
In addition to serving as Executive Director of the Exploratorium, and earlier as its Director for the Center of Teaching and Learning, Dennis served as Executive Director of TERC in Cambridge, MA, as Special Assistant to the State Superintendent of Education in South Carolina, and in analyst and management positions at the Office of the President for the University of California, Z. Smith Reynolds Foundation and MDC, Inc. in Chapel Hill, North Carolina.
He is presently consulting on several projects, primarily related to his interests in education, informal learning, oceans and museums, and he's a partner in the Future Food Center (FFC) on Treasure Island, San Francisco, California. The FFC is a global innovation R&D center driven by like-minded business partners, committed to building an abundant 21st-century food system. He is a Burner and regular at the Mansonian Institute, where he nourishes his passion for participatory art.
Harley K. Dubois
Founding Board Member and Chief Transition Officer, Burning Man Project
A founding member of Black Rock City LLC, Harley K. DuBois has over 25 years of project management, art and city planning experience. As the City Manager of Black Rock City for over 10 years, Harley oversaw both the Playa Safety Council and Community Services departments, ensuring the citizens of BRC are happy and safe, including ingress, life on playa, and egress. She originated theme camp placement, the Greeters, Playa Info, and Burning Man Information Radio, and has kindled the development of all other Community Service teams. Harley also created and maintains a comprehensive training and self-development program for the Burning Man staff, fostering volunteerism and cross-departmental communication.
Harley was a founding member of the Black Rock Arts Foundation (BRAF), where she created and chaired the Grants to Artists committee and acted as the foundation's liaison with the Burning Man Project. She worked closely with the Executive Director and other staff members in conducting day-to-day operations. As Chief Transition Officer, Harley was responsible for the merging of Black Rock City LLC, BRAF, and Burners Without Borders into the Burning Man Project. She helped to complete the merging of art related programs into a unified Burning Man Arts program. She is passionate about seeing volunteerism fully integrated into all BMP operations, and is continuing to integrate and develop BMP programs and infrastructure to support Burning Man's role as a network node for our global expansion.
Harley has an extensive background in the visual and performing arts, and has been a fitness director and a San Francisco firefighter.
Jennifer Raiser
Treasurer and Board Member, Burning Man Project
Jennifer Raiser is Treasurer of the Burning Man Project and serves on the Senior Executive Committee of the Board. Jennifer is also a journalist, covering the people and places of San Francisco for her website, SFWire.com, the San Francisco Chronicle, and Huffington Post. She is the bestselling author of, Burning Man: Art on Fire (2014) from Race Point Press, and is currently writing numerous other books.
Jennifer also works with her family business on strategic planning and commercial real estate investment. Previously, Jennifer was CEO of Raiser Senior Services, a full-service provider of luxury retirement in the Bay Area, combining health care, dining, and long-term care. She is the co-author of Designing Retirement Communities for the Future. Her experience includes marketing with Procter & Gamble and BBDO/Omnicom Advertising, and management consulting with Fortune 500 corporations. A longtime non-profit volunteer, Jennifer has served as a Director of the Silicon Valley Community Foundation, the Peninsula Community Foundation, the Junior Statesmen Foundation, Community Gatepath, and the Coyote Point Museum. Jennifer received a BA in English Literature and MBA from Harvard University. She resides in San Francisco with her English professor husband, two college-age teenagers, three flat-coated Retrievers, and a basement filled with costumes. Known on the Playa as CocoCabana, she is a Black Rock Ranger and decade-long Burner who is happiest riding on her mutant vehicle, The Kazbus, or nesting in her eponymous leopard-upholstered 1968 Airstream.
Kay Morrison
Board Member, Burning Man Project and Meta Regional Committee Member
Based in Seattle, Kay Morrison has been honing her skills in community business development since 2000, which was also the first year she ventured into the Black Rock Desert. In that time she has worked with the likes of: the Seattle and National offices of NPower, a nonprofit organization that brings information technology services to nonprofits; Capitol Hill Arts Center, a multidisciplinary art and community center; and Shunpike, a nonprofit fiscal sponsorship organization for small to mid-range arts businesses. In 2005 she helped found Ignition Northwest, a 501c3 organization whose mission is to fuel community through participatory arts, events, and education. She has been supporting the Burning Man Regional Network for many years in her role as a Co-Regional Contact for Seattle, and also as a member of the Meta Regional Committee. When not helping start or maintain businesses Kay can be found in the workshop with the Iron Monkeys, a blacksmithing collective that builds stuff out of steel and then sets it on fire. The Iron Monkeys have displayed their art in Black Rock City, Reno, Seattle, and at many local Burner events.
Leo Villareal
Board Member, Burning Man Project
Leo Villarealʻs light sculpture and installations have been presented at museums in the United States and around the world. In 2010, the San Jose Museum presented a traveling survey exhibition and monograph of the artist's work. Villareal has created many large scale, site-specific installations with renowned architects such as Skidmore, Owings & Merrill and in architecturally significant buildings like I. M. Peis East Building of the National Gallery of Art, Washington DC. Villareal's work is part of the permanent collection of major museums, including the Museum of Modern Art, New York and the Albright Knox Art Gallery in Buffalo. He has been commissioned by both Federal and State agencies to create public works for such sites as a courthouse in El Paso, Texas and a New York City subway station.
Villareal attended Yale University where he studied installation sculpture and went on to receive his Masters Degree from the Interactive Telecommunications Program (ITP) at New York University. From 1994-1996 Villareal served as a member of the research staff at Interval Research, a private think tank in Palo Alto, CA founded by Paul Allen. Villareal has attended Burning Man every year since 1994 and is a founder of Disorient. He currently lives in New York with his wife, Yvonne Force Villareal and their two children, Cuatro and Lux.
Michael Mikel
Co-Founder, Burning Man Founding Board Member, Burning Man Project
An avid futurist with an interest in technology and social communities, Michael Mikel joined Burning Man in 1988 and initialized much of Burning Man's progress over the years. In 1992 he drove the first art car to Burning Man, founded the Black Rock Rangers, and edited the first on-site newspaper. In 1995, he developed the logo design which has become the symbol of the Burning Man community. In 1997, he launched containerized storage and transport for the Burning Man festival with the acquisition of the first shipping container. In 2001 he visited Regional communities across the US during his Tour of America as an ambassador for Burning Man. In 2008, he managed the development of Burning Man's presence in the virtual world of Second Life.
He has also been involved with many San Francisco social, cultural and technology institutions. He was a founding member of San Francisco's Cacophony Society, and also a crew member of the machine performance group, Survival Research Labs. During the 1970′s his Silicon Valley career began in the early days of the personal computer as an electro-mechanical systems engineer for Fairchild Semiconductor. During the early 1980s he was a consultant to Caltrans, doing research on intelligent freeway systems in Los Angeles. Branching into automated systems in the mid-1980s, he developed the first robotic assembly line for Apple Computer's Fremont plant in 1986. In 1988 he was a co-founder of Jasmine Technology, the first technology company to be located within San Francisco's city limits. As a content contributor and social catalyst, he was influential to many local technology startups, including Wired, Laughing Squid, Boing Boing and the Internet Archive.
He has contributed printed and written material to the Cacophony Society archive in the San Francisco Main Library, and also to the Burning Man archive in the Bancroft Library in Berkeley. Within the Burning Man community, he is best known by his playa persona: Danger Ranger.
Marian Goodell
CEO, Burning Man Founding Board Member, Burning Man Project
As Burning Man's CEO, Marian Goodell oversees the organization's year-round staff of 100+ employees and its annual operating budget of approximately $40 million. In 1997, Marian co-founded the Burning Man organization. During her two decades of leadership, Marian has lead business operations, built the communications department, and overseen the Black Rock City Department of Public Works. Marian also steered the development of the Burning Man Regional Network, which now spans six continents, with more than 250 representatives in 34 countries. Marian is also a founding board member of the Black Rock Arts Foundation and Black Rock Solar. Her current focus is leading the organization's efforts to facilitate and extend the Burning Man ethos globally.
Marian holds a BA in Creative Writing from Goucher College in Baltimore, Maryland and an MFA in photography from the Academy of Art University in San Francisco. She has worked in sales and public relations, and was a project manager for a software development firm when she first arrived as a participant at Burning Man in 1995.
Matt Goldberg
Board Member, Burning Man Project
Matt Goldberg was named Senior Vice President of Global Market Development at QVC, Inc. in October 2013. With more than 20 years of experience in global business development, new market expansion, strategy and operations, Goldberg is responsible for driving QVC's overall global market expansion for the nearly $9 billion multichannel retail organization. Previously, Matt served in a number of leadership positions in media and technology, most recently as Chief Executive Officer of Lonely Planet Publications Pty. Ltd, where he focused on the transformation of the business and driving the geographic expansion into China, India, Brazil, and Russia. He also worked at Dow Jones & Company, where his various responsibilities included the chief operating role for The Wall Street Digital Network, including WSJ.com, MarketWatch, Barrons.com and All Things Digital. Mr. Goldberg held several positions at Bertelsmann, Inc. in New York, rising to Senior Director, U.S. Business Development. He previously served as Director of strategic planning for the Illinois Housing Development Authority in Chicago; as Campaign Officer for the Liberty Party of Australia; and as an Assistant to the Governor of Illinois.
Matt serves as an adviser and board member for a number of nonprofits, including The Conversation Media Group in Melbourne Australia, Cornell University Council in Ithaca, New York, and previously Winning Workplaces in Evanston, IL. Matt earned his Bachelor's degree in English from Cornell University, a Master's degree in International Relations from The University of Melbourne, and an M.B.A. from Stanford University Graduate School of Business. Matt has been attending Burning Man since 2003.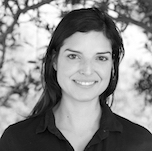 Mercedes Martinez
Board Member, Burning Man Project
Mercedes Martinez followed a career as a teacher and performer with work in film production. She has combined the most challenging aspects of all three in her latest vocation, parenting. She currently also serves on the boards of Undergrad Prep, Homeboy Industries and Seven Arrows Elementary School.
Mercedes is a longtime Burner and parent of Burners. Her involvement in the mission of Burning Man beyond Black Rock City goes back to the 2005 Burn and the Hurricane Katrina relief efforts that led to the founding of Burners Without Borders. Her philosophy of Burning Man is that the difficulty is a vital element of the culture. We embrace difficulty, so we can learn and grow from it, and feel the pleasure of overcoming it.
Mike Farrah
Board Member, Burning Man Project
Michael Farrah has worked in government and politics at the municipal, state and national levels for the last 20 years. Farrah has worked as an advisor to public officials including San Francisco Mayors Edwin Lee, Gavin Newsom, and Frank Jordan, San Francisco Supervisors Michela Alioto-Pier, Bill Maher, Angela Alioto, Annemarie Conroy, and Barbra Kaufman, and United States Congressman Tom Lantos.
In 2004, Farrah traveled to the Black Rock Desert and experienced Burning Man for the first time. The immersion in community and the arts altered his life in ways that he never imagined possible; it fundamentally changed the way that he viewed government and its responsibility to the arts and changed his perceptions about how community could be built.
He has previously served on the Board of the Arab Culture and Community Center in San Francisco. He is married to Maya Draisin and lives in Manhattan, New York with his two sons.
Ping Fu
Board Member, Burning Man Project
Honored by Inc. Magazine as "The Entrepreneur of the Year" in 2005, Ping Fu co-founded Geomagic, a leading US software company which pioneers 3D technologies that fundamentally change the way products are designed and manufactured around the world. From repairing vintage cars at Jay Leno's garage to preserving US treasures and digitally recreating the Statue of Liberty, Geomagic enables design and production of one-of-a-kind products and services at a cost lower than that of mass production.
Geomagic was acquired by 3D Systems (NYSE: DDD) in February 2013. Ping served an executive role as the Chief Entrepreneur Officer for over three years. At 3D Systems, Ping was responsible for corporate growth strategy and new market development, and entrepreneurial and innovation programs. Ping managed several business units with P&L responsibilities including software, entertainment, culinary, and product design and development.
Ping has received numerous awards for her leadership, including Outstanding American by Choice Award from U.S. Citizenship and Immigration Services (USCIS), Entrepreneur of the Year by Inc. magazine, Ernst & Young Entrepreneur of the Year for the Carolinas, and Lifetime Achievements award by Business Leader magazine.
Ping received a MS degree in Computer Science from University of Illinois Urbana-Champaign and a BA degree in Computer Science from University of California San Diego. She studied Chinese literature at Suzhou University in China. Ping's memoir published in 2013, "Bend, Not Break: Life in two worlds", is a New York Times best-seller.
Larry Harvey
Chief Philosophic Officer, Burning Man Project President and Founding Board Member, Burning Man Project
In 1986, Larry Harvey founded Burning Man on Baker Beach in San Francisco. Larry steered the growth of Burning Man from its beginning. In 1997 he became a co-founder of Black Rock City, LLC, the event's managing organization, and served as its Executive Director. He later went on to co-found and serve as the Chairman of the Board of the Black Rock Arts Foundation. In 2013, he co-founded Burning Man Project, a 501(c)3 non-profit organization with a year-round staff of more than 100 employees and an annual operating budget of approximately $30 million. Before his passing in April 2018, he served as its Board President and Chief Philosophic Officer. Larry scripted and produced the Burning Man event's annual art theme, supervised the design of the iconic Man sculpture and its infrastructure, and was Co-Chair of its Art Department.
As a recognized visionary and steward of a unique creative culture, Larry spoke frequently around the world at renowned institutes of higher learning, museums, and other cultural crossroads. He spoke at Harvard University, Columbia University, Walker Art Center, The Commonwealth Club of California,The Economist World In Conference, the Oxford Student Union, London's Southbank Centre, Austin's South by Southwest conference, and was interviewed on Charlie Rose in 2014.
Terry Gross
Board Member, Burning Man Project Board Member, Burning Man Project
Terry Gross has engaged in significant complex litigation on behalf of private clients and civil liberties organizations for over 25 years. He has been named a Northern California Super Lawyer from that recognition's inception. He has an extensive focus on the changing face of copyright, trademark, and media law in the digital age and in matters of intellectual property. Terry has negotiated, advised and litigated numerous trademark, copyright and privacy matters on its behalf, including a successful defense of a lawsuit challenging the event's major trademarks. Terry also represents authors, artists, performers and their agents in negotiating contracts for publication, performance, and sale of motion picture and television rights.
Will Roger
Co-Founder, Burning Man Founding Board Member and Board Chairman, Burning Man Project
Will Roger discovered Burning Man in 1994, through his life partner Crimson Rose. Together and with several others, they co-founded Black Rock City, LLC, which has overseen the Burning Man event for nearly twenty years. Will founded and managed the Black Rock City Department of Public Works — a team of several hundred people responsible for the pre-event and post-event construction logistics and production. He is a founding board member of Burning Man Project, and is the Vice-President of Friends of the Black Rock/High Rock. Will is heavily involved in conservation efforts of the Black Rock Desert, which is the United State's largest National Conservation Area, and which is home to the Burning Man event. He served as Chairman of the Sierra Front – North Western Great Basin – Resource Advisory Council (RAC), and is currently a member of the RAC NCA Subgroup.
Will is also an accomplished photographer, and worked nearly 20 years at the Rochester Institute of Technology as a photo chemist, administrator, associate professor, and Assistant Director.